2 Healthy Holiday Recipes
Cranberry Apricot Squash Side
This is a delicious, healthy and festive side dish to complement any holiday meal. Add this to your holiday dinner menu for variety.
Ingredients

1 large delicata squash
2 T extra-virgin olive oil
1 T apple cider vinegar - unfiltered
1/4 sea salt
1/4 fresh pepper
1/4 C each of chopped, dried apricots and dried cranberries
2 T finely chopped chives
2 T toasted sliced almonds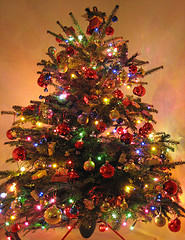 Preparation
Cut squash into quarters, remove seeds, cut very thin slices crosswise
Steam the squash until tender - usually 5-7 minutes
Whisk oil, vinegar, salt and pepper together
Add squash, cranberries, apricots and chives then serve topped with sprinkled almonds
Creamy Mashed Cauliflower
Use this recipe as an alternative to mashed potatoes. It's a great way to get your kids to eat healthier while possibly even sneaking in more veggies for them.
Ingredients

3 Cups Cauliflower florets, cut into bite-size pieces
4 cloves fresh garlic, peeled and crushed
1/3 C nonfat buttermilk
4 teaspoons olive oil
1 teaspoon butter
Sea salt and pepper to taste
Fresh cut chives
Preparation

Steam cauliflower and garlic until very tender
mash together all ingredients or pulse in a food processor until blended and creamy
Very simple and very delicious. Enjoy your Thanksgiving holiday this year and take care.