Start by Cleansing Your Colon
An important aspect of a total body cleanse is cleansing your colon. This will ensure that your body has the ability to eliminate the toxins and built up waste as it is being dislodged.
During this process, it is best to be safe and be sure that all systems of elimination are clear and open. A clear system can give you more health rewards for your efforts, lessen the chances of cleansing side effects, and help you stay on track to reach your goals.
Diet is an important part of cleansing your colon. You cannot clear your system if you continue to put the wrong foods in. Junk foods will clog your system as will too many processed foods, too much starch, poor food combining and overeating.
Some prefer a detox diet such as that used in a colon cleanse while other go extreme with a Raw Food Diet ." Both of these eating programs are designed so the body can get the most nutrition for the least digestion time, which keeps your digestive tract clearer.

You will need certain supplements while cleansing your colon. Keep these simple also, since you will be taking other body cleansing supplements that will help eliminate deep toxins from tissues and fat.
Using crushed flax powder is an excellent choice and works nicely with other supplements. If you need more to clear your system, the Herbal Fiberblend by AIM is another great choice. This blend of psyllium and herbs will help your body soften buildup, kill bad guys as they are being dislodged during your body cleanse, and most importantly, help you eliminate them without the use of laxatives.
Complete your colon cleanse with colonics. This type of bodywork uses only water but is very powerful at helping the body eliminate waste. Since it is only water, you need not worry about becoming addicted to them.
I have always found them to be the quickest way for clients to experience benefits from their programs since a high amount of waste needs to be eliminated during a cleanse. In addition, the colon is made to work without the use of addictive chemicals so it is very strengthening – kind of like exercise for your digestive tract.
Be sure to do your colon cleanse either before your body cleansing program or during. You will get greater benefit when all systems are clear!


Back to Body Cleanse


See why a Whole Body Cleanse is Important


What is Intestinal Buildup or Plaque?


Body Cleansing Exercise


More Full Body Cleanse techniques


Proof That We Need a Body Detox


Home from Cleansing your colon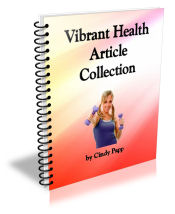 ---


Stay in Touch and Stay Health - Sign up for the FREE SCC Newsletter . You will receive a password that gives you access to a member's area with exclusive articles, special offers and free downloads just for our Springclean health and cleansing community. Benefits of signing up include:

It is totally free
We will never sell or give away your email address
Password access to exclusive pages and articles written just for you
Free and special offers
There is no obligation - you can opt-out and any time