Colon Cleanse Program Special
Why do I need a colon cleanse? Often, we are told that our bodies clear all waste and toxins without help. Some think that doing a cleanse is as simple as drinking a type of "lemonade" or taking fiber along with their regular meals. Others claim that you can just take pills and eat what you want and your body will cleanse, while a colon cleanse diet is nonsense.

Unfortunately not only are they wrong - but some of these practices are downright dangerous. To stay safe and not waste tons of money you have to learn how to cleanse your body and do a colon cleanse the right way.


Download The SpringClean Cleanse Program now for the Special Price of Only $25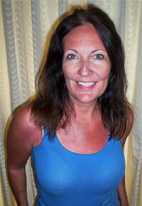 I'm Cindy and this is me at 47 years old. I've been a Holistic Health Practitioner, Certified Colon Cleanse Therapist and Certified Nutritional Counselor for the last 18 years.
Colon cleansing has been around for thousands of years. It's lasted this long because those that cleanse their bodies know the benefits including:
Healthier, youthful, glowing skin
More energy
Happier moods, less stress and more in control
Flush away pounds of toxins along with fat
Flatter stomach
Improved sleep
Lower medical bills
A more youthful appearance
Better health
But you have to do the work to get the results. Taking pills and following a pamphlet may work for a few people - but we all have unique health issues.
Some people need to regain health while others need more nutrition for healthier skin and hair. You have to know what will work for you so you don't waste your money.
While it is true that we have organs in place to help us detoxify and cleanse, it is also true that we must be pro-active and help with this process. Doing a colon cleanse works because...
If your body could cleanse anything out that it doesn't need - then you could overeat and not gain weight. Your body would just "cleanse" it out, because you do not need all those calories.


If your body didn't need help, it would cleanse bacteria, virus and parasites that enter your body. But we know this isn't true because millions of people take dangerous drugs to combat them!


If your body could cleanse without help, no one would get constipated, which is not a "special" problem. It is a matter of the body being overloaded with waste.


People get hospitalized with "septic toxemia," meaning their blood is so toxic they must be hospitalized. I have seen this in women as young as 30 years of age.


Some people get so toxic that fluid backs up, fills in the abdominal cavities and causes an extended or bloated stomach. This is all too common in our society; so common it has its own nick name - the beer belly.

When this backed up waste becomes too much for the body to handle, the infected person may become so sick they must go to the hospital and have their stomach "tapped," which means a large needle is inserted in the side of the abdomen and this toxic fluid is sucked out. This is more common than you might think.



Many health issues are linked to harmful chemicals in our environment that our bodies are not able to detoxify on its own, such as perchlorate and its dulling effect on the thyroid or mesothelioma (cancer) and its link to asbestos.


If pesticides weren't harmful to us, then farmers wouldn't be required to wear protective gear when working with them. These chemicals would not have warning labels and they would be legal in all countries.
By the same token, your body needs help to cleanse itself. The Colon Cleanse Manual can help you learn how to cleanse your colon and your body the right way. Then you are in control to choose which products, supplements or drinks are right for you.
Body cleansing and detoxing has helped literally people all around the world to lose weight, eliminate gas and bloating, clear skin, shed fatty toxins and look and feel more youthful and energetic.
My new Instantly Downloadable Program is a complete "course" in cleansing nutrition. This is information I have used to teach doctors, nurses and other health care practitioners who came to me to learn cleansing theories along with the practical applications of cleansing.
My method has been taught to other nutritional counselors, colon therapists, nurses and even medical doctors so they could apply it in their own business. I would charge up to $1,800 to teach the series of classes needed to get all of this information. Now, after many requests, I have created this course for the public, so you can have the same information taught to professionals.
You can learn to take charge of your health. You know that you are being proactive, which brings less worry. You can learn how to lose weight but moderate. Many have found new healing powers as they realized their bodies were stronger than they ever realized.
"This is honestly the best guide I have ever read on the subject!" Carolyn Porter, Editor of One-on-One Book Publishing, West, Hills, California
"Cleansing is the missing link to health and Cindy has covered all aspects of body cleansing and detoxification in her very informative guide." Dr. Leonard Klepp, M.D. American College for the Advancement of Medicine
"God wouldn't make a cure for only the rich or those with insurance - God would make a cure that everyone can use." Lynn Gertenbach, Client and Artist on why she feels cleansing works for so many
My program has been used by people who couldn't afford the expensive thousand dollar program that they thought they had to use to get healthy. Many have found that as they cleansed, their bodies did what it is supposed to do, heal itself and stay healthy.
But you cannot learn how to cleanse from a supplement pamphlet! This is why I wrote the colon cleanse manual... to teach you what health practitioners know - or should know.


Your Body is Designed to Survive
Your body has the ability and power to heal itself from disease, to stay younger feeling and younger looking longer than most think, and has the ability to protect itself from life-threatening illness.
But it cannot do these things when toxic, built-up waste is in the way. This is one of the many things you will learn in my colon cleanse and body cleanse manual. If there is toxic build-up in the way, your body spends all healing energy on combating this internal waste instead of fighting off every day disease.
See, your body is always in survival mode. It is designed to survive. But, guess what? If your body must store waste because it cannot metabolize the waste, it will store it until your body is strong enough to release (cleanse or detoxify) it.
Your organs must be strong and in good working order to cleanse and detoxify. If they are not given the proper nutrition to stay in strong working condition, then it must store the waste, which is why a colon cleanse diet is necessary.
This is why we use a colon cleanse - to help these organs remove waste and use nutrition to make them stronger to keep doing their jobs well into your golden years. This is what keeps some of us young in our 40's, 50's and 60's while those who don't know any better may look old when they are still in their 30's.
Order my Colon Cleanse Program and receive The Manual, The Guide, Bonus: 100 Cleansing Recipes and Bonus: Vibrant Health Professional Articles Collection for one low price! For only $25 you will receive:


---
Main Instantly Downloaded Manual - The SpringClean Cleanse, The Manual for Cleansing and Detoxification
You will learn:
What, Exactly, is Internal Cleansing
What Happens During a Cleanse
Three Parts of Cleansing
Cleansing, Weight Loss and Aging
Cleansing and Emotions
Good Nutrition and Childhood
Sanity Through Nutrition
The General Cleanse
Parasite Cleanse
Liver Cleanse
The Flush
Chelation Therapy
Basic Anatomy
The Lymphatic System
All this and more in a full 89 pages jam packed with this course in cleansing and detoxification.
The Instantly Downloaded Guide - The SpringClean Cleanse, How to do This Cleanse
You'll get chapters such as:
How to Cleanse
Choose Your Approach
Why do I Have to Eat Like This?
Food Combining
Diet Help
Learning What You Can Eat
Supplements for Cleansing
Colonics
Myths of Colon Hydrotherapy
What Happens During a Cleanse and How to Help
How to Lessen Cleansing Effects
The 7 Day Intensive Cleanse Protocol Guide
This book is a full 92 pages of information designed to teach you how to personalize and work your cleanse and detoxification program.
---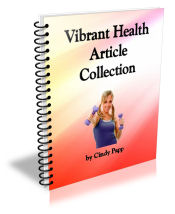 Bonus Instantly Downloaded - Vibrant Health Article CollectionYou will get articles to further your learning and help you move forward on your path to vibrant health. Some articles include:
Colon Cleansing Facts
Are Supplements Good for You?
Power Foods for Immunity
Let Food Be Your Medicine
Healthy Lifestyle Tips
Strengthen Your Digestion Naturally
Healthy Fiber Food
The Truth About Colon Cleasing
Receive all these and more when you order today.
---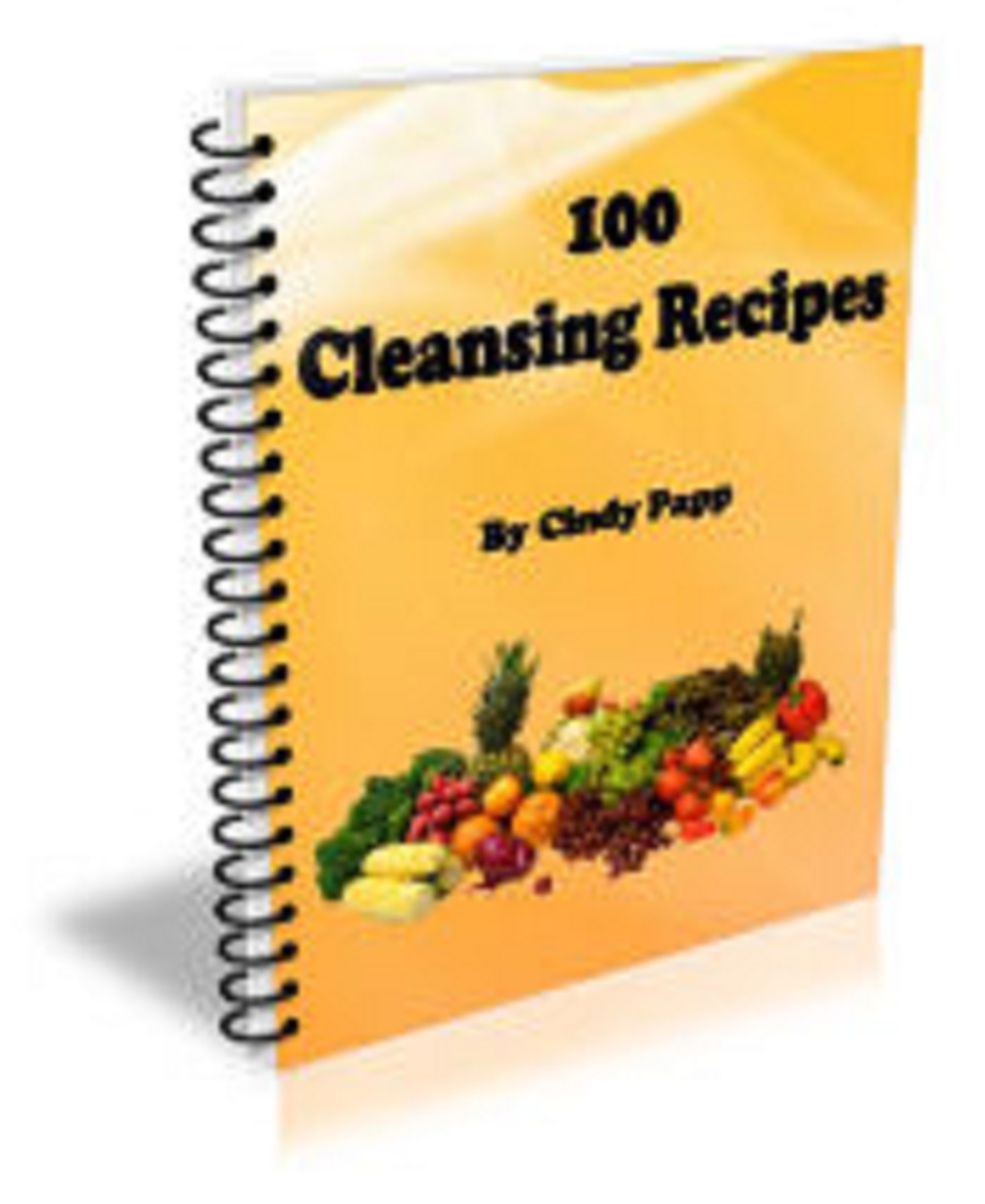 Bonus Instant Download - 100 Colon Cleanse Recipes
Get this bonus of 100 cleansing recipes to keep your cleanse exciting. This is an excellent resource ebook to help you stay on your path to health and cleansing. You'll get recipes such as:
Creamy and Spicy Avocado Dressing
Carrot Ginger Dressing
Curried Coconut Chickent
Almond Crusted Chicken with Spinach Salad
Steak Curry
Filet Mignon Kabobs
Coconut Black Beans
Zesty Black Bean Salad
Hawaiian Stir Fried Tempeh
Tangy Salmon Steaks
All these and more to help you stay on track or to help you transition to a cleaner, healthier eating regimen. These will inspire your taste buds and help you learn to be creative and healthy in the kitchen.
Take charge of your health before disease takes it away. Download the entire program now for 1 Low Price of $25