Colonics Agoura Hills
Services with Cindy P.
(818) 963-1587
Colonics Agoura Hills, Calabasas, Woodland Hills, CA,
Surrounding Area
Bach. of Science in Holistic Nutrition, C.C.T.,
Certified Natural Health Practitioner and Spiritual Guide
Colonic Special 3 for $180 (regular price $225) or 6 for $350 (regular price $420). 
Price good until October 31, 2017, mention ad
Location Agoura Hills just off the 101 Freeway
(818) 963-1587 By Appointment Only
Help your body cleanse with nutrition and gentle but effective colonics.  With 20 years experience, Cindy has been a pioneer in teaching clients and other practitioners in the art of body cleansing.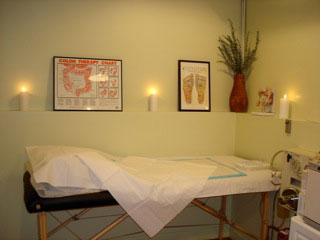 Colonics Agoura Hills, Calabasas,
West SF Valley, Los Angeles
The colonic session utilizes a closed-system, colon hydrotherapy unit by Specialty Health.  The triple water filtration system ensures clean water so you have an effective and comfortable experience.
During the colonic, the client is fully covered with a clean, sterile gown and the table covering is always fresh for your comfort.  We use disposable tubing for your safety and peace of mind.  And not only will you receive the best colonic for the best price in Los Angeles, but you will learn how cleansing can help you reach your health goals.  Cindy's philosophy has always been that "knowledge is power" and the client deserves to be empowered with knowledge.
Along with colon hydrotherapy, each session comes with nutritional consultation and energy clearing/balancing.  Cindy will help tailor the right diet and supplement program that works with your life schedule so you reach your health goals as quickly and safely as possible.  Learn more about colon hydrotherapy... Colonics Los Angeles
Call (818) 963-1587 by Appointment Only for colonics Agoura Hills and surrounding area
Colon Hydrotherapy with Nutritional Consultation and Energy Clearing
1 Session $85
3 Sessions $225 ($75 each)
6 Sessions $420 ($70 each)
Add 30 minute meditation/energy healing at end of session for $30 (please mention this add-on when booking appointment so extra time is scheduled)
Prices valid as of 10/02/2017 ; may change without notice so please confirm price upon calling for this deal
Endermolift Non-Surgical Face Lift
Improve your skin's appearance and firmness with this non-invasive treatment. Stimulate collagen and elastin production, enhance skin cell irrigation, lymphatic drainage, while leaving your skin youthful, radiant and lifted. 
Call (818) 963-1587 by Appointment Only

SPECIAL PRICE:
Lipo-Melt Fat to Drain Fat Cells
LipoMelt Laser uses Infrared Light Treatment and is considered one of the most powerful non-invasive body shaping systems on the market, in its class.  It helps with;
Cellulite Reduction
Lymphatic Drainage
Stimulate Collagen and Elastic Production
Increased Blood Flow
Quick Muscle Recovery and Pain Reduction
LED INFRARED HEAT  IS COMPLETELY SAFE & NATURAL
The 5-15 micron wavelength is actually the light that we can't see, but can feel as a heat. It is the same type of heat that body produces naturally to warm itself, and more than half of the sun's heat is infrared as well, so it is completely safe & natural.
CELLULITE REDUCTION - DETOXIFIES - DISSOLVES  FAT

During a LipoMelt LED session, far infrared heat is generated close to the body which penetrates 1-2 inches, heating areas where fats and toxins have been stored.   Infrared helps dissolve fats and toxins, allowing them to be excreted through the sweat, kidneys, and lymphatic system.   LipoMelt can also prompt the rebuilding of collagen connective tissue by having a positive effect on the fibroblasts (connective tissue cells producing collagen fibers).  Stronger collagen helps reduce the appearance of fat deposits close to the skin's surface by strengthening surrounding fascia, and in turn, help prevent further accumulation of cellulite.
Call Cindy for this service or colonics Agoura Hills and surrounding area
(818) 963-1587
PACKAGE SPECIAL:

---
Get updates and more simply by adding your email to the list; don't worry,
I will never sell or share your info with anyone.
Disclaimer:  The information on this site as well as any products discussed, displayed or advertised is not intended to diagnose, treat, cure, mitigate or prevent any disease.  These statements are the personal belief of the author and these statements have not been evaluated by the Food and Drug Administration.  The information posted on this website is published for informational purposes only.  This information should not in any way be used as a substitute for the advice of a physician or other licensed health care practitioner.