Start a Health Business That Turns Your Knowledge into Money
You can start a health business that will turn your knowledge into money.
All health professionals have knowledge and unique experiences to share with others. This includes; colon therapists, massage therapists, doctors, nurses, nutritionists, nutritional counselors, hypnotherapists, herbologists, and the list goes on.
The health business is constantly growing and there is plenty of room for good quality businesses that can help, teach and inform people. Inside of our particular professions of the health business, we all have our own "niche" that we like to focus on.
Finding work in a health center can get you started. Working in a general area helps many professionals go on to find what their unique talent is.
As you learn and grow, you may decide to train and work in a more specialized area. To increase your income, try starting your own income source on the side. Here are some ideas; For example, although my website is mainly about colon cleansing, my focus is on a well-rounded theory of colon cleansing. I write to teach people about eating right, why supplements work, and how to complement the body's natural cleansing process.
Another therapist, such as a friend of mine in Australia, prefers to focus on parasites and the harm they cause. (You'd be surprised!) Same theme, different focus on that theme. This makes her health business unique.
Put your ideas into a format so you can become an infoprenuer – an expert in your area of the health business. You can get your message out to hundreds, and then thousands of people.
Start a website that pertains to your expertise in the health business. This doesn't have to be as tricky as many would have you believe. When I first started, I searched – and re-searched – for almost two years and got nowhere. Here were my obstacles;
I learned that I needed to pay someone to "host" my website, I needed to build or hire someone to build my website, submit my pages on a regular basis to Search Engines like Google (once wasn't enough, it has to be constantly updated), set up a mailing list or a newsletter. I didn't want to spam, so I had to know what I was doing.
So – now I needed to buy and build a second program to support a newsletter, another program to support the opt-in and opt-out of the newsletter, a separate website if I wanted an e-store and to add on to this and I had to buy a shopping cart to add on to this e-store and then set up a merchant program so people could buy! Average price - $5,000.
I never even got to the point of learning how I would actually make money or even get people to visit my site!
So I bought a site with Yahoo Sitebuilder and tried to do it myself. I set up the template, I paid my monthly fee for about 3 months, and I still couldn't get my site on the web. I made many phone calls only to find out after this initial 3 months – they didn't support a Mac! Couldn't they have told me this before?? So they told me I could buy Dreamweaver or some other program, learn programming and that could be my site. But I could still pay them the monthly hosting fee. (!!!) I canceled without even one page to show for it; but as usual, something bad turned into a blessing.
I was frustrated so eventually gave up - I thought my dream of my own on-line, home health business was never to be. But, after about a month break from all the past year and a half of frustration, I came across Site Build It. I was so disillusioned by all my previous research I was skeptical.
I thought nothing could be this simple! Not only did this program host my site, it helped me build, taught me a little HTML, automatically submits all my pages – and re-submits when needed, and most of all it taught me how to make money with my website. Yahoo didn't offer that – nor did any other company I had researched.
Honestly, it hasn't been easy, for building a business is hard work - even an online one. But I treat it like one should treat a business, build slow and steady. I have many readers in 48 different countries, and Google regularly sends me thousands of visitors. Yes, I have learned a lot, and you will too. That's why I think it's worth a look.
In fact, check out all that Site Build It has to offer you.
Write and Publish Your Books. If you have knowledge to share and are passionate about it, you can write a book. The health business is wide open because the quest for knowledge in this area is vast.
The hard part is getting a publisher. But the fact is that the big publishing houses are on their way out. They waste tons upon tons of paper and other resources and generally don't let the average author make money – unless, of course, you're already a celebrity.
For most of us, self-publishing is the way to go. You can save costs by using a Print-on-Demand publisher, such as Book Surge which is part of Amazon. I found "the manual" for this business is Dan Poynter's book called "The Self Publishing Manual."
Add advertising to your website. Many people don't realize that if you create a good website with excellent content to share with your readers, Google will let you sign up for their program to put ads on your site. You will get a small commission each time someone looks at these ads. I learned this from Site Build It, by the way. They also taught me how to optimize this way of income as well as how to add it to my site (since I didn't know html at the time). Check out how Adsense and Sitesell work together.
Sell an e-book. Of course a website helps, but not completely necessary to help you sell an e-book. You create your book, put it in PDF file (download one of the many free programs if your computer doesn't already do this), hire someone to do an e-book cover (usually around $50) and collect through Paypal which is free to set up, or Clickbank which charges a small fee to set up. If you sell on Click bank, you don't really need your own website. You post your book, write a sales page for it and for a commission that you decide on other websites sell your book for you. Clickbank will send you a check after deducting fees and paying affiliates who sold for you.
Create and sell products of your own or other peoples' products that you believe in. If you are in the health business, you might be selling supplements, massage units, or even medical devices.
Keep in mind that if you build it, you must let everyone know you are there and why they should buy from you. Here's where our discussion of the previous website comes in.
People look on the internet for information. In fact, the net is widely used by many for health information! Many are merely researching. Some may want to buy a product now, but the choices are overwhelming. So you want them to know about your health business. Share your information and help educate the world, and if you are sincere and knowledgeable, you deserve to make money.

Sign up with Affiliate Programs. Many of us don't want to take the time to set up a store, keep an inventory, keep track of taxes, paperwork that goes with the e-store. So you can sell other people's products.
The way this works is that you build your website. Create a website to share your knowledge, be a resource to help others, get your word and work out there for thousands to see. And while you are creating this, since it takes time, let other people know what helped you or what products you care about. If they are good and you help them, you could receive a commission each time they buy something.
This is called an Affiliate Program. There are many out there. Many times, you set up your website according to your passion and knowledge, and then as products that have helped you come up, talk about them.
I know one professional sales man in the health business was selling medical devices. He eventually started his own website, started selling as an affiliate instead, and now not only makes more money, but has more free time!
Contact the companies that you make the products you like and ask them if they have an affiliate program. Most do, so will set you up very easily. Usually a form is emailed to you, you sign it, they check out your website to make sure they want to affiliate with it, and they send you a link. You add this link to your site and now you're on your way.
"But how do I add the link if I don't know html?" I can only tell you from my experience, here. I am lucky that I use Site Build It, since not only do they use templates, but there is an entire help section to help me build pages, forums where I go to ask questions and they are answered usually pretty quickly, and with the templates, the program makes it easy for me to add my "links" even though I don't know much about html.
If you don't use this type of program, you do have to learn a little of the coding to get you started. Most affiliate companies will send you a code and all you have to do is copy and paste it into your site.
Check out the articles below for more ideas on how to start, create or grow your own health business:


Back to Health Professionals

Learn How to Start Your Heatlh Career

Put Your Nutrition Education to Work for You

Start Your Business From Home

Home from health business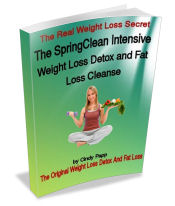 ---


Stay in touch and stay healthy - Sign up for the SCC Newsletter . You will receive a password that gives you access to a member's area with exclusive articles, special offers and free downloads just for our Springclean health and cleansing community. Benefits of signing up include:

It is totally free
We will never sell or give away your email address
Password access to exclusive pages and articles written just for you
Free and special offers
There is no obligation - you can opt-out and any time