Holiday Fun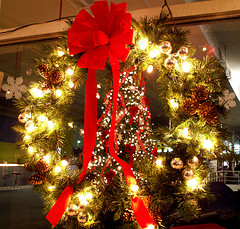 How does holiday fun fit into this site? Well, being in holistic health, I have always understood that we need balance in all areas of our lives for excellent health. Since this is a serious site packed full of information, I thought it would be nice to include this holiday fun section with recipes and other things to stay healthy from Halloween to Christmas and New Years.
Our health is greatly enhanced when we remember to keep all things in moderation. There may be times to tighten up our diets, cleanse to stay or get healthy and stay focused. But we also need to make time for happiness, to lighten up, add some "fun" to our life. Being extreme one way or the other is never healthy.
In this section you will find shopping fun, recipes and some holiday health tips to keep you from going overboard during this season of parties.
In full disclosure, I would like to inform you that I do make a commission from any items purchase through my websites. Holistic health is my life's work and this income is how I keep this free site going and educate people about health and cleansing.
In that spirit I want to thank you for stopping by. Feel free to use the Contact Form if you have questions. And, please stop by my Best Gifts for Christmas website for a wide selection of Christmas gifts and presents for your loved ones.


Best Gifts for Christmas
Halloween Fun


Christmas Gifts


Pumpkin Bisque


Maple Saute Pumpkin Recipe


Health Benefits of Figs


Holiday Fig Sauce


Date Treats


Is Turkey Health or Not?


Recipe for Rosemary Wine Turkey


Sweet & Sour Beet Salad - A Delicious and Beautiful Holiday Recipe


Surprisingly Delicious Pecan Pie


Home