Diet & Motivation Tips For Holiday Parties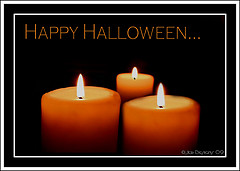 The holiday season is near and parties are starting. In our family, with all the children running around, Halloween parties are big. We start making Halloween treats at the beginning of the month, both sweets and snacks. I try to make some healthy and some fun for them for I don't want to spoil them with all raw celery (just kidding).
Here are a couple of tips that I am sure to incorporate for all of us. These tips help me to avoid gaining 20 pounds between now and the New Year. I can stay in control and manage my weight and health.
First of all, I make sure to exercise at little every day. Sometimes I take a half-hour brisk walk, sometimes I snowboard for a few hours, or I do my "Turbo Jam" DVD in the morning. The cold weather makes it harder for me to get out of bed and makes me feel sleepier, so if I feel very unmotivated, I strive for 10 minutes. Usually it is easy to turn it into at least a 20 minute workout by the time I get warmed up.
Eat lots of fresh veggies and your favorite dip. The crunch will satisfy your natural instinct to have crunchy foods, which we usually satisfy with potato chips. Try finding some fun and healthy Halloween treats to make it more enjoyable or serve at your party to help avoid temptation.
Try cleansing now. Get ready for the holidays by doing a two or three week cleanse. Find a colon or body cleansing product to take and plan your menu. Be sure to shop ahead and plan for this time. Start every meal with fresh, raw vegetables (and dip or dressing if you need it), salad, protein and steamed vegetables, too. The cold weather makes warmed, steamed vegetable dinners perfect. I used a little lemon and drawn butter on asparagus, brocolli, carrots, squash and any others I find that look nice. I center the meal around a baked yam by cooking it until the syrup starts to run out. My kids say it tastes like pumpkin pie and along with the steamed veggies is one of their favorite meals! This makes it easier for me to stay on track.