Colonics Agoura Hills
Sorry - I am Not Accepting New Clients at this time; please check back later.
Coming Soon:
Please watch for my online health/nutrition coaching services!
Colonics Agoura Hills, Calabasas, Woodland Hills, and Surrounding Areas
Bach. of Science Holistic Nutrition, C.C.T.,
Certified Holistic Health Practitioner and Spiritual Guide
As a professional or a regular highly-driven individual do you feel like you're missing out on a powerful and effective way of raising your confidence, healing and personal awakening?
Or maybe you are wondering if was a unique, transformative program out there that would help open your consciousness, harmonize your environment and shift your view to a more successful life without constant struggles?
That is why I created this all-encompassing holistic program; to improve your ability to function at your full potential.
After 20 years of thorough research and holistic practice experience I have found a way to help you transform into the life you desire.
This newest breakthrough combines colon hydrotherapy with a sophisticated body cleansing system encompassing physical, energetic and vibrational wellness to help improve your health and well-being.
Not only will it enhance your personal and professional life, this SpringClean Cleanse has a remarkable ability to alter one's concept of what is possible and create a new paradigm of transformation that occurs naturally.
Many past clients who have immersed themselves into this solution have been able to say goodbye to panic attacks, chronic stress, anxiety, weight problems, frustration and much more.
So, it's time to experience a new level of energy and transform your life. Call for an appointment to Start Now.  This program is limited and may be discontinued at any time.
Life Transformation Program for
Success, Weight Loss, to Regain Health
One-on-One Intensive Program for Healing, Weight Loss, Life Changes, More Energy and Motivation - Read more below
12 Sessions Colon Hydrotherapy with Energy Clearing and Nutritional Consultation (concurrent with CT session)
Price Slashed for the New Year / Limited Availability
deal may end at any time
Complete Program Only $900 
(limited space available)
Call Cindy at (818) 963-1587

"This Program is Life Changing"
With over 20 years experience, Cindy has been a pioneer in working with and teaching clients and other practitioners in the art of body, spiritual and energy cleansing.  For a limited time only you can purchase a Body/Mind/Energy Clearing Program with Colonics
Agoura Hills and Surrounding Area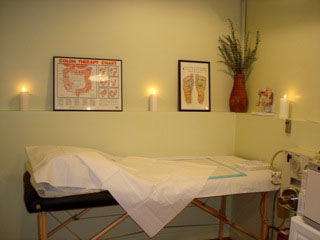 My specialty and gift is to help my clients clear not only unwanted internal, physical waste, but also to help clear energetic blockages that keep you from living your life to the fullest.  This is a process that takes some time and effort, but is well worth the work.
Each in-person session will last 60-90 minutes to ensure time for a full cleanse/healing/coaching and should be scheduled 2-4 times per week.  Each session will include 45 minutes of colon hydrotherapy (also known as colonics), nutritional counseling and energy clearing. 

After the colonic we will work on a form of energy work which may include; meditation, tapping, hands-on healing, further coaching and/or other.  The techniques used will be determined individually, depending upon goals and needs.
There will be at least 1 (and up to 4), 30 minute phone coaching sessions each week (text or talk).  This is to help with any obstacles that may arise in between the in-person sessions.  These can be scheduled almost any day of the week, with at least 24 hours advance notice.
Because each client has individual needs, habits and goals, supplements are not included.  They must be purchased separately.  Most of these will be easily purchased at your local health store or online - and we attempt to keep these at a minimum.
Colon hydrotherapy is a must for this program, as the body/mind/spirit/energy are all connected and one area cannot clear fully without the other.  In my experience, these sessions are integral to healing and not utilizing this type of work will not lead to the same results.  You can read more colonics, below.
Colonics Agoura Hills, Calabasas,
West SF Valley, Los Angeles
Body/Mind/Energy Clearing Programs with
Colonics Agoura Hills and Surrounding Area
Our colonic machine utilizes a closed-system, colon hydrotherapy unit by Specialty Health.  The triple water filtration system ensures clean water so you have an effective and comfortable experience.
During the colonic, the client is fully covered with a clean, sterile gown and the table covering is always fresh for your comfort.  We use disposable tubing for your safety and peace of mind.  And not only will you receive the best colonic for the best price in Los Angeles, but you will learn how cleansing can help you reach your health goals.  
During your program, each session will include colon hydrotherapy, nutritional consultation and energy clearing/balancing.  We will tailor the right diet and supplement program that works with your life schedule so you reach your health goals as quickly and safely as possible.  
Call (818) 963-1587 by Appointment Only
Appointments for this service cannot be made through the front office;
if there is no answer please leave a message and Cindy will return your call
To receive the package price, full payment is required at first in-person session; cash or credit cards are accepted, must cancel no less than 24 hours in advance

Appointments for this package are limited to Sunday, Monday, Wednesday and Friday (other days may be considered but not guaranteed) and hours can range outside of "normal" business hours if required by client and arranged ahead of time
Colonics Only  Deal - 6 Sessions for $450
Must mention this offer when calling
---