Cleansing Update
Hi Folks,
For the last couple of weeks I have been offering a limited Free Colon Cleanse Mini-Course and for the last few months a Free Weight Loss Secrets mini-course. I am in the process of removing both of them, so for the next week (until Tuesday May 10) I am letting Members get the offer for one last time.
If you would like to received this Free Colon Cleanse or Weight Loss course, click on the link, fill in the appropriate form box and the installments will be directly emailed to you.
Soon after these are removed, the price of the SpringClean Weight Loss Cleanse will increase.


Free Colon Cleanse and Weight Loss Guides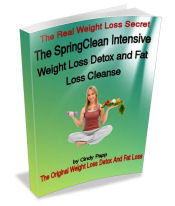 (This offer may expire at any time.)
---
Member's Area Password: bodydetox