Chicken Spinach Salad with Creamy Lemon Dressing
Ready to dive into something light, healthy and a bit tangy?  Check out this flavor-full chicken spinach salad with creamy lemon dressing to keep your meals interesting!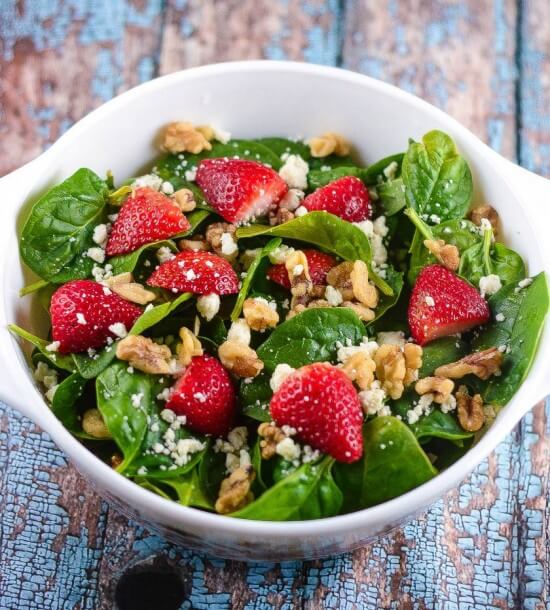 The Salad
1 bunch of fresh, washed, organic spinach
2-4 ounces of cooked, cut chicken breast
1 small handful of organic strawberries, thinly sliced
1/2 cup chopped walnuts

This is the salad - either mix in a bowl or arrange on plates if you are serving more than 1 person. Don't worry about improper food combining if you thinly slice the strawberries. These are more for a little flavor and color. If your digestion is not in good working order, skip them for now.d

Dressing
1/2 Cup of plain yogurt
1 teaspoon grated lemon peel
2 Tablespoons fresh lemon juice
1 teaspoon Apple Cider Vinegar
1 Tablespoon stone ground or dijon mustard
Sea salt and cayenne pepper

Mix all together with a whisk and drizzle over your salad.