Cleansing Recipes
Eat clean, create a detox diet or help your body cleanse with these free recipes
We all know that a detox diet must include cleansing recipes to help us stay creative and stay on track for any body cleanse.  This is also where many of us get stuck.  To help, below you will find links to some favorite recipes that can be used for any detox diet.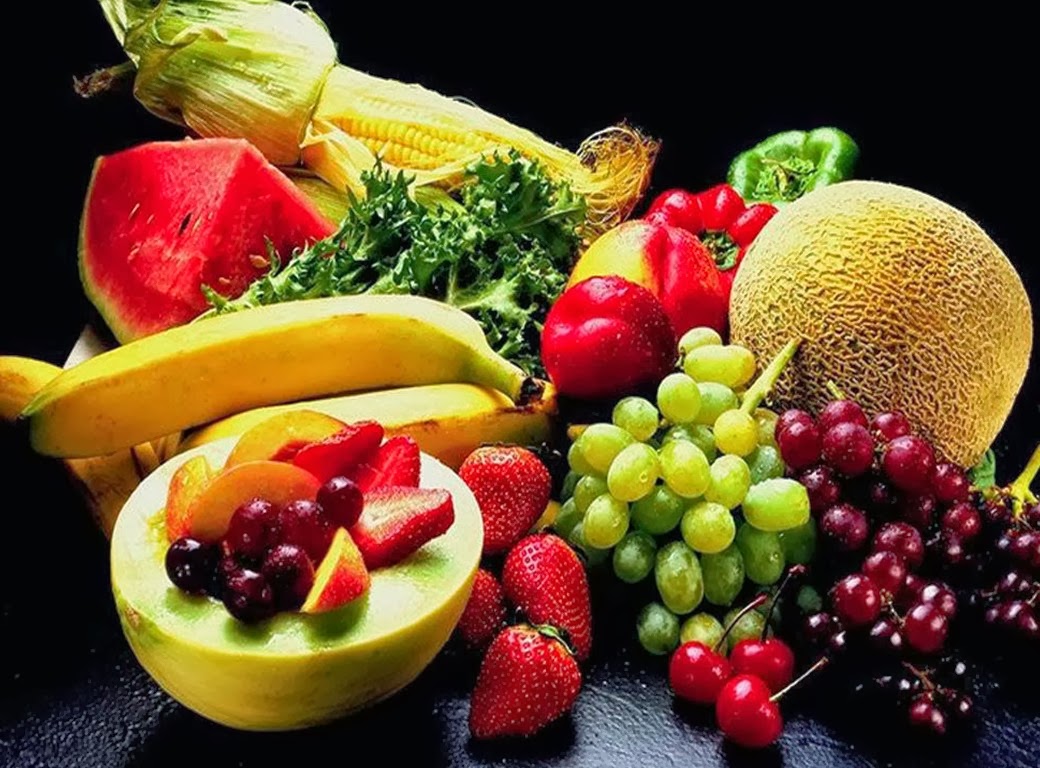 A detox diet is usually a focus point of any body cleanse and the cleansing recipes are usually composed mainly of vegetables, some whole grains, and proteins.  They can be used as part of a normal healthy diet, as well.
Besides body cleansing and detoxing, clean eating has become important to many people due to the high amount of pollutants and industrial chemicals in our environment and now in our food.  While many of us know what to eat, we may still hit a wall when it comes to learning how to put it all together.  So learning new recipes is a great idea in order to enjoy a variety of not only flavors, but in nutrients that keep us healthy and fills all our nutritional needs.
Don't forget that most recipes you find anywhere can be altered to account for allergies or simply preference; such as switching out grilled beef and using grilled tempeh in place - with the same sauce.  Some recipes can be used as entrees while others may be a side dish, a versatile sauce or condiment.  When you get used to eating clean and enjoying cleansing recipes, you can improvise.  For example, many salads and proteins can be eaten as is, or leftovers can be wrapped in a healthy wrap (I like Mountain Bread Rice Wraps , I find these at my local chain super-market here in California).  Add your own creativity and enjoy! 

Cleansing Recipes
#55 Coconut Roasted Sweet Potatoes

#36 Cleansing Watercress Avocado Salad

#34 Summer Shrimp Salad
 #33 Fresh and Tangy Papaya Avocado Salad

#32 Ginger Lime Trout

#31 Simple and Delicious Apricot Chutney

#29 - Creamy Butternut Squash Soup

#28 - Delicious Broccoli Apple Salad

#27 - Roasted Pepper, Asparagus and Pecan Salad

#26 - Creamy Potato Asparagus Saute

#25 - Chicken Yogurt Curry

#24 - Delicious Summer Quinoa Salad

#23 - Chicken Spinach Salad with a Creamy Lemon Twist

#22 - Mango, Cherry & Avocado Salad

#21 - Delicious Red Pepper Hummus

#20 - Spicy Swiss Chard Sautee

#18 - Breakfast Couscous

#17 - Fresh Italian Salad

#16 - Easy Tuna Lunch

#15 - Cilantro Pesto

#14 - Green Super Smoothie

#13 - Fresh Chinese Cabbage Salad

#12 - Cleansing Smoothie

#10 - Holiday Fig Sauce

#9 - Healthy Green Bean Casserole

#8 - Cold Busters - Roasted Garlic and Scallion Broth

#7 - Maple Ginger Sauteed Pumpkin

#6 - Warm Curried Lentils

#5 - Fresh, Sweet Tomato and Avocado Salad

#2 - Zucchini Ribbon Salad

#1 - Carrot Cleanser
Cleansing doesn't stop with diet.  Learn how you can reap the benefits of a full cleanse program and tailor it to work into your lifestyle.  If you live the Los Angeles area, work with me and I will help you Transform Your Life with my comprehensive and intensive one-on-one program.  Learn More