Raw Food Cleanse
A raw food cleanse is one of many ways to help your body cleanse with holistic nutrition. While cleansing is a popular practice in today's industrialized world, all body cleanse programs will not be suitable for all bodies.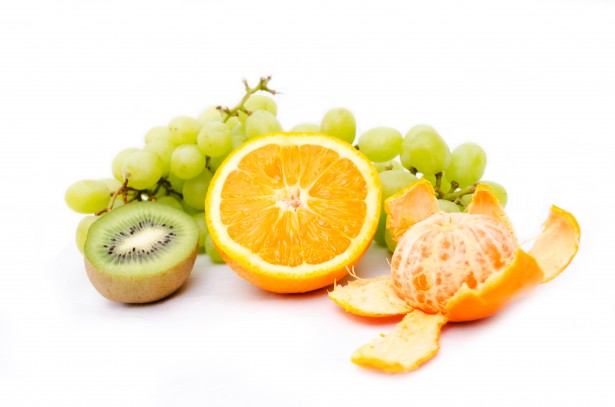 A raw food cleanse is one way to help your body cleanse.  Even though many tout this as the best way to do a colon cleanse or detox your body, it may not be right for everybody.  Let's have a look at the pros and cons.

First let's meet the cons. Eating raw food can get boring quite easily if you are not used to eating many raw foods in your diet to begin with. An abrupt change from a traditional cooked food diet to a raw food cleanse may create digestive distress or other cleansing side effects.
Some raw food recipes may be complicated and require days of preparation; and who has time for that?  It can get particularly frustrating when recipes require various tools such as a dehydrator, or require you to sprout or soak an ingredient (like nuts) for a day or more before even making your recipe.
The pros of this type of cleanse start an obvious benefit;  you eat real food. Other perks are that you can reset your digestion, eliminate cravings, get the benefit of live enzymes not normally available in cooked foods, acquire soaring energy and maybe even create the appearance of turning back the clock.
It's benefits like these that make a raw food cleanse stand out from the rest. So, let's get to the basics; how do you start, continue to feel good and stay on track with a raw food cleanse?
Raw Food Cleanse Basics
Helping your body cleanse with raw food takes planning. Some meals may require ingredients that you don't normally keep around your kitchen or some ingredients are better prepared ahead of time. Preparation is especially important if you work a full day and want to be easy on yourself when your plan your meals. So first, plan how many days you will do your raw food cleanse, and then you can start planning meals.
Browse the internet or check out your local health food store book section for recipes that you are willing to try.  If you like lasagna, look for a raw food lasagna as a replacement.   If you like burritos, look for that type of replacement and so on. Of course the raw food versions will not taste the same, but at least you get a meal, some of the flavor and even texture. If you're just not that adventurous or don't have time for the more complicated replacement type of meals, then keep it simple with basics in breakfast, lunch and dinner.
A Basic Raw Food Day
Breakfast
It's best to keep breakfast simple with a variety of selections to keep it fun and delicious.  This way you don't have to think too much, put in too much effort (which can throw you off track if you're  not a morning person), and you will feel lighter and more energetic after breakfast.
For a very simplistic meal, eat fresh fruit with a handful of nuts that have been soaked.  You will get the benefit of fruit enzymes to help you cleanse as well as protein and healthy fats from the nuts. This will satisfy hunger for a while and leave you feeling energetic for any work you have ahead of you.

If you prefer something a little more filling, have a raw breakfast smoothie and use the prior fruit and nut combo for a mid-morning snack. Smoothies are easy if you have time in the morning before work and have a blender or Vitamix handy.
Berries and fruits are easily added for flavor, raw nut milks give it a more substance while some seeds like chia or hemp can add protein and fullness to the flavor. Smoothies can be very nutritious and it is easy to make a variety of flavors to vary nutritional intake.

Raw granola is easy to throw together for a quick breakfast meal. A trip to your local health food store may provide raw granola, or at least a variety of raw items you can use to make your own. A dehydrator is great for cherries, strawberries or other fruits to dry and add for flavor. Making your own raw almond milk ahead of time makes this a delicious cereal, and can keep in your fridge for up to five days.
Mid-Day Meal
Lunch can be as simple as a green salad with lemon juice and raw apple cider vinegar for dressing. If you have time, you may prefer to get more creative and make a mock tuna salad (many recipes online).
Either way, stick with what you know you will eat. Easy items like raw tabouli salad or kale salad can be made ahead of time so they are ready to eat on the run. Salads fit easily into a bowl to take to work. Be sure to add nuts and sprouts to make your salad filling, and find one of the many delicious raw dressings to make it creative and something you look forward to eating.
Evening Meal
Dinner is the most difficult meal for many as one becomes tired from a long day, leaving you not as motivated to stay on track. This is where planning is key.  Being a little inventive can save you if you just can't face another salad..
Try making raw veggie burgers ahead of time.  A favorite for our entire family is the Follow Your Heart But Burger.  It's made with raw ingredients and then cooked up.  But we discovered it's just a (if not more) delicious while still raw!  We put it over a bed of lettuce along with our fav dressing. 
Try a wrap made with raw red pepper hummus to add a nice flavor.  Shredding carrots, beets or your favorite vegetable can make your wrap more like a sandwich and less like a salad.  Our local health food store carries Raw Wraps.  If you don't have access to these try using lettuce or cabbage leaves for the wrap.
Take a tour of your local health food store for more raw food ideas that are easy to have ready.  Our local health food market has an entire raw section and while expensive, I like to peruse and get ideas of what I can either take home or make myself.
CONTINUE READING: Hacks to Help You Go Raw

---
How to do your own Home Colon Cleanse
with your Raw Cleanse
Purchase a home cleanse supplement such as Herbal Fiberblend
Follow a healthy diet like I write about in The SpringClean Cleanse, cleanse guide; this guide is designed to help you cleanse to reach your personal goals.
Use colon hydrotherapy to help your body become more efficient.  If colonics are unavailable or too expensive, try a home Colema Board.