Creamy Butternut Squash Soup
This is a health-friendly holiday recipe that even the kids will enjoy (maybe leave out the rum for them!).  It's a perfect start to a winter meal or serve as an entree with warm, whole grain bread.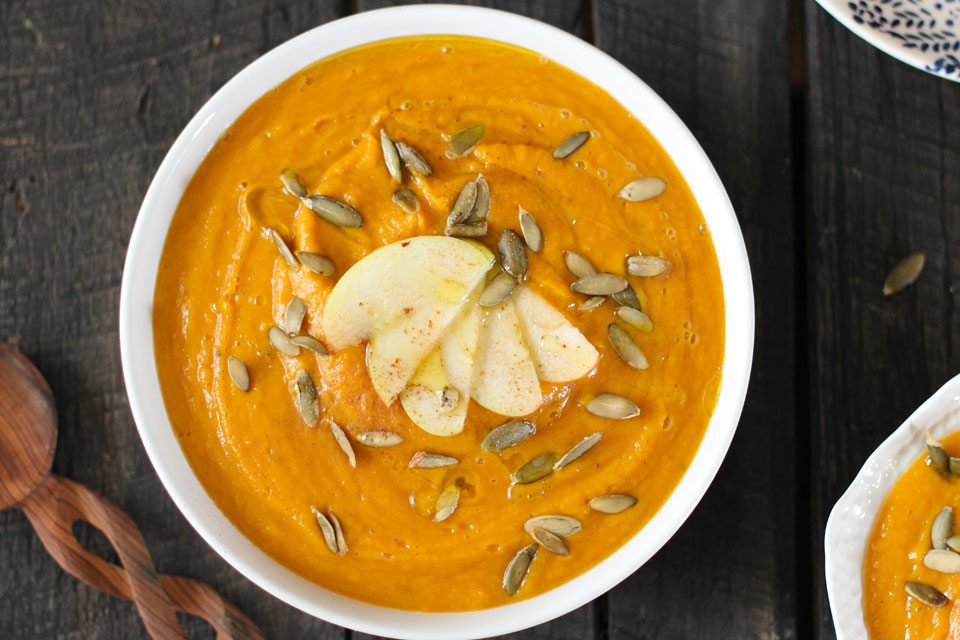 I used to feel intimidated by cooking a whole squash.  I had no idea what to do with the thing! They're difficult to cut and all of them seem to taste the same. 
And then I cam across this gem of a recipe.  I really enjoy the cranberry and cinnamon flavors together - and I hope you will, too.  Enjoy!
Ingredients:
1 Butternut Squash, peeled and cut into 1 inch pieces
2 Ounces of Unsweetened Cranberry Juice Concentrate
1/2 teaspoon cinnamon
1 teaspoon rum extract
Stevia or Honey to desired taste
Directions:
Put squash in a pot with enough water to cover it half-way. Cover and bring to a boil, then cook until the squash is very tender. Drain, mash and add remaining ingredients and heat through on low heat. Serve with a small spoon of plain yogurt on top, if desired.