Healthy Weight Loss Cleanse
A healthy weight loss cleanse may help you get over the weight loss plateau.  We all know that thinner people have a higher metabolism, but does that mean the rest of us are doomed?  Not really... a body cleanse may be your answer to help you lose weight, fat and maybe even boost your metabolism.

Toxic buildup in the body may be a hidden reason why many people have a difficult time losing weight.  A little known fact is that toxins are stored in fat and around fat cells and can cause sluggish thyroid, hormonal imbalances, mood swings and cravings... no wonder it's so hard to lose weight!  Luckily, there are ways to start your own healthy weight loss cleanse, right at home:
Start with a whole diet based around whole, organic fruits, vegetables, nuts, seeds, legumes and sprouts.
Collect recipes for clean eating from the internet, books and magazines. This will help you keep from getting bored and maintain motivation.
Make vegetables the focus of your meals with whole, organic grains and animal proteins more of a side dish.
Supplement your diet with vegetarian protein powders, especially if you're over 50 or you work out.
Drink fresh water throughout the day
Add healthy herbal teas to curb your appetite.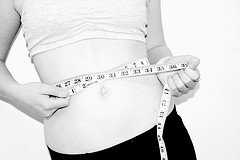 Keep in mind your body has systems in place that are designed to eliminate environmental toxins and internal metabolic waste; these include your body's natural cleansing organs and systems.  Too often these systems become overburdened, causing your body to store the waste instead.
The goal of a healthy weight loss cleanse is to assist these natural systems of elimination.  Eating foods that are easier to process while leaving out foods that cause the problem in the first place is a great start.  And drink plenty of fresh water and herbal teas to help your body flush the waste.
A Simple Weight Loss Cleanse
Start your day with a healthy breakfast smoothie that gives you energy and helps your body cleanse.  Try a h

igh protein smoothie by blending 1 cup water, 1 Tablespoon ground flax seeds, 1/2 Tablespoon hemp seeds, 1 cup kale, 1 banana (try frozen for great texture) and berries of your choice to taste.

A lunch to help your body cleanse; a salad made with plenty of fresh, leafy greens such as Romaine lettuce, arugula and spinach leaves.  Add nuts or seeds for protein and plenty of other chopped veggies for a variety of nutrients.  Top it off with a salad dressing made of raw apple cider vinegar and balsamic vinegrette.
Dinner can be healthy and delicious with a delicious and filling wrap.  Start with a whole grain wrap.  Make the filling by mixing; 1 can of organic, low sodium black beans, 1 Cup organic brown basmati rice, chopped roma tomatoes, 1 shredded carrot, 1 avocado, 1 cooked, chopped chicken breast and season with salt, pepper, cumin, and chili powder.
Snack on whole, organic fruit and/or yogurt.  Be sure to drink plenty of fresh water throughout the day and include green tea with lemon or orange juice to help your body's fat flushing abilities.