Fresh and Tangy Papaya Avocado Salad
This fresh papaya and avocado salad can work as a delicious breakfast or lunch - especially during a cleanse program or a transition to eating a raw diet.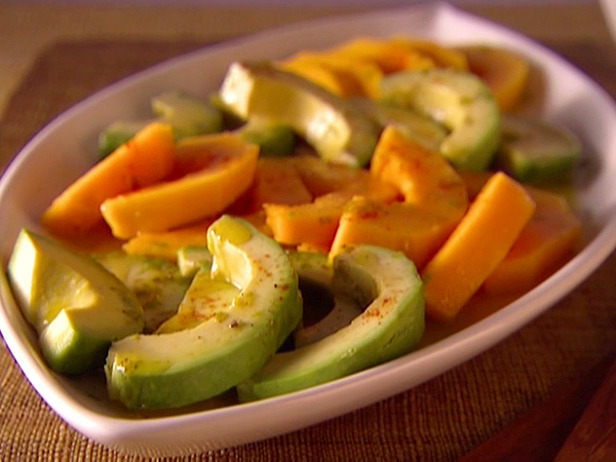 Some of us prefer chopped fruits but you can slice it, too.  Any way you have it, this salad will help your body cleanse and can help reduce belly bloat.
It's best to eat this alone so the fruits have ample time to digest.  Try different types of citrus juice in place of grapefruit for variety.  
Enjoy this delicious salad as a meal or a snack on a hot day. If you have it for a meal, add walnuts to give yourself a healthy serving of protein!
Ingredients:
1 Fresh Avocado, peeled and sliced into pieces
1 Papaya, peeled and sliced
Slices of Maui Onion (as little or much as you like)
¼ Cup Fresh Squeezed Grapefruit Juice
Squeeze of fresh Lime Juice
Splash of Cherry Juice
1 Tablespoon of Honey
Small splash of Apple Cider Vinegar
1 Tablespoon of Olive Oil
1 Tablespoon chopped Cilantro (optional for a splash of flavor!)
Directions:
Soak the sliced onion in cold water for about 10-20 minutes. Drain and arrange onion with the sliced avocado and sliced papaya. Mix the grapefruit juice, lime juice, cherry juice, honey, vinegar and olive oil and serve over the salad. Adjust the amount of any ingredients according to your taste and, of course, serve it chilled.