Artery Cleanse
Using any type of artery cleanse will be more beneficial if a colon or body cleanse is first done. A colon cleanse opens up the colon and small intestine. This will allow the liver and kidneys to dump more of their toxins allowing your system to become more efficient. In addition, the psyllium used during a colon cleanse will maintain healthy cholesterol levels to start you on your way to a healthy circulatory system.
This is important for your artery cleanse as the liver and kidney are the main filters for your blood. If these organs carry debris from heavy metals or toxins that add to arterial plaque, the plaque buildup could cause a heart attack, stroke or even stones in the kidneys and liver.
This may sound new to anyone new to holistic health. This is mainly because in Western medicine, we are used to working with a variety of doctors; the heart doctor, the blood specialist, neurologist, the chiropractor for the back, and a myriad of other specialists. Yet, the body still works as one unit with each bodily system affecting another.
Once your colon cleanse is complete, there are many supplements to choose from to do your artery cleanse, from herbal formulas, nutritional supplements or even amino acids known to remove metals from the body.
EDTA (Ethylene Diamine Tetra-acetic Acid) is used by some medical doctors to remove plaque buildup in the arteries. The EDTA is used intra-venously or orally as it binds with harmful metal buildup and calcium, which promote plaque formation, in order to remove them.
L-Arginine is an amino acid that works as an antioxidant to improve immune functions. It also helps to reduce the risk of heart disease, high blood pressure and strokes.
N-Acetyl-Cysteine is also an amino acid that works as an antioxidant. It helps to remove heavy metals from the blood stream, and aids in lung function.
Lysine, Proline and Vitamin C – Lysine and proline are amino acids that when used with vitamin C will restore flexibility to hardened arterial walls.
Hawythorne Berry is an herb that has been traditionally used to strengthen and nourish the heart.
Ginger Root is a circulatory stimulant.
Ginko Biloba is one of the most popular herbs used to promote healthy blood circulation.
Cherry Juice and Pomegranate Juice have both been shown through research to clear plaque from the arteries.
Citrus breaks up congestion in many organs of the system. It can be applied as an essential oil or drank with water throughout the day by squeezing lemon or lime into your water. Citrus water is believed by some to even help clear plaque from the brain, which is a factor of alzheimers.


Back to Natural Healing for health issues

Learn about a Whole Body Cleanse

Return to Best Colon Cleanse

SpringClean Cleanse home from artery cleanse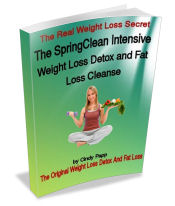 ---