Foods That Cleanse Your Colon
Foods that cleanse your colon can help you lose weight, regain health (like I did from Hep C), look and feel younger longer, and give you more energy and motivation. For that reason, a colon cleanse is often used as a weight loss cleanse.
This is a basic outline for foods that work with a colon cleanse. I'm Cindy Papp and I've been a Nutritional Counselor and top expert detoxification therapist in the Los Angeles area for 18 years. I wrote The Beginners Guide to Colon Cleansing to help people cleanse, feel and look their best.
There are foods that cleanse and there are foods that do the opposite. They will clog, irritate and even make you feel sick at times. In fact, choosing the wrong foods during a colon cleanse can stop the herbs from working and even cause stomach pain, cramping and nausea!

Fresh vegetable and fruit juices are a large part of a colon cleanse diet. There is no fiber or pulp that needs to be digested so the vitamins and minerals are quickly absorbed and used by your body. The extra nutrition of fresh made juice will strengthen your body, which will allow you to cleanse and eliminate more old buildup over time. The live enzymes of fresh juices help your body heal itself of just about anything, which makes this one of the best of foods that cleanse.
If you decide to heal or cleanse with juices, be sure to make it fresh using a good quality juicer (my favorite is the Champion Juicer). Bottled and canned juices do not work the same way as the enzymes are dead.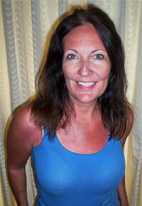 More Foods That Cleanse your colon
Fruits are easy to digest. These are foods that cleanse your colon and have long been considered our bodys natural cleanser. If you want to lose weight or lose fat, starting your day with fresh fruit is a big step forward. Your body's natural cycle is to cleanse in the morning, so you can work with your body by eating fruit at that time.

Vegetables are foods that cleanse your colon, but can be a little tricky if your digestion isn't ready. Ideally, the best colon cleanse will have mostly raw veggies, but if your digestion needs help, start by eating raw veggies in a salad for lunch when your enzymes are at their strongest. Then eat steamed or cooked veggies for evening meal. By working with your body's natural digestive cycle, you will make your digestion stronger. If your digestion is strong, so is your body's ability to cleanse.
A raw food diet may be what you're looking for if you would prefer to cleanse for a longer period of time without herbal supplements. This can include both fruits and vegetables and their juices, but may include raw seeds and grains. The raw food route will be more possible by using tools such as a juicer or food dehydrator. This takes some retraining in the kitchen, but if you start slow and learn more, it becomes easier.
Grains such as quinoa, amaranth, wild or basmati rice, and some whole grain sprouted breads may be compatible with a colon cleanse. No pasta are allowed during a cleanse as they will stop your body's natural cleansing process. Keep in mind that all grains will slow your cleansing process, so the more you eat, the slower you'll cleanse. This isn't so bad if you want to limit cleansing side effects.
Meat includes all read meat, chicken, turkey and fish. These are not considered foods that cleanse your colon, but you don't have to completely stop eating them right away. Meats can take longer to digest, and is quite a burden when eaten with bread or other grains.
Keep in mind that product manufacturers will only give directions on how to use their product but do not provide the right colon cleanse diet. If the product uses laxatives or pharmaceuticals or claims that you can eat anything while cleansing, they are lying. And what you don't know can hurt you.
---