Raw Food Cleanse
A raw food cleanse is one of many ways to help your body cleanse with holistic nutrition. While cleansing is a popular practice in today's industrialized world, all body cleanse programs will not be suitable for all bodies.
 A raw food cleanse has its own set of pros and cons and even hacks to help you get the most out of one, if you decide to try.
First let's meet the cons. Eating raw food can get boring quite easily if you are not used to eating many raw foods in your diet to begin with. An abrupt change from a traditional cooked food diet to a raw food cleanse may create digestive distress or other cleansing side effects. Some of the recipes can be complicated and require days of preparation; and who has time for that? On the other hand, there are many perks to a short term cleanse of this type and ways to make it easier on your body.
The pros of this type of cleanse start with an item of importance for many who work or work out; you get to eat real food. Other perks are that you can reset your digestion, eliminate cravings, get the benefit of live enzymes not normally available in cooked foods, soaring energy and may even create the appearance of turning back the clock. It's benefits like these that make a raw food cleanse stand out from the rest. So, let's get to it; how do you start, feel good and stay on track?
Raw Food Cleanse Basics
Helping your body cleanse with raw food takes planning. Some meals may require ingredients that you don't normally keep around your kitchen or some ingredients are better prepared ahead of time. Preparation is especially important if you work a full day and want to be easy on yourself when your plan your meals. So first, plan how many days you will do your raw food cleanse, and then you can start planning meals.
Browse the internet or your local health food store book section for recipes that you will be willing to try. If you like lasagna, look for a raw food lasagna as a replacement. If you like burritos, look for that type of replacement and so on. Of course the raw food versions will not taste the same, but at least you get a meal, some of the flavor and even texture. If you're just not that adventurous or don't have time for the more complicated replacement type of meals, then keep it simple with basics in breakfast, lunch and dinner.
Breakfast can be easy as there are a variety of ways to keep it fun and delicious. For the very simplistic style of eating, eat fresh fruit with a handful of nuts. You will get the benefit of fruit enzymes to help you cleanse as well as protein and healthy fats from the nuts. This will satisfy hunger for a while and leave you feeling energetic for any work you have ahead of you.
If you prefer something tastier and more filling, have a raw breakfast smoothie and use the prior fruit and nut combo for a mid-morning snack. Smoothies are easy if you have time in the morning before work and have a blender or Vitamix handy. Berries and fruits are easily added for flavor, raw nut milks give it a nice flavor while some seeds like chia or hemp can add protein and fullness to the flavor. Smoothies can be very nutritious and it is easy to make a variety of flavors to vary nutritional intake.

Raw granola is easy to throw together for a quick breakfast meal. A trip to your local health food store may provide raw granola, or at least a variety of raw items you can use to make your own. A dehydrator is great for cherries, strawberries or other fruits to dry and add for flavor. Making your own raw almond milk ahead of time makes this a delicious cereal, and can keep in your fridge for up to five days.
Lunch can be as simple as a green salad with lemon juice and raw apple cider vinegar for dressing. If you have time, you may prefer to get more creative and make a mock tuna salad (many recipes online). Either way, go with what you know you will do. Easy items like raw tabouli salad or kale salad can be made ahead of time so they are ready to eat. Salads fit easily into a bowl to take to work. Be sure to add nuts and sprouts to make your salad filling, and find one of the many delicious raw dressings to make it creative and something you look forward to eating.
Dinner is the most difficult meal for many as one becomes tired from a long day, making you not as motivated to stay on track. This is where planning is key. Now is the time to have a raw veggie burger made and ready to put onto a bed of lettuce. Raw red pepper hummus can add a nice flavor. Check your local health food store for more raw food ideas that are easy to have ready.
---
---
Vegetable juice is a staple for many starting or doing a raw food cleanse. It can be difficult to get the nutrition you feel you need, or the energy you need to continue your daily activities from eating only raw foods, especially if it's your first time. And in reality, even when eating cooked foods many of us just do not get the nutrients we need to stay feeling well. Vegetable juice is one of the easiest ways to fill this nutritional gap. While making it may take getting used to, there are some ways to make this part a little easier.
Wash and prepare your vegetables for juicing ahead of time (I do this as soon as I get home from the market).

Have your juicer on the counter and ready to go.

Wash your juicer right after you drink your juice, and put it back together for the next time.

Remember that you can make juicing a habit by just following a routine for at least three days.

Shop every four days for your organic juicing vegetables. This helps you rotate the veggies you use in your juice and ensures they are fresh.

Use organic vegetables because not only do they provide more nutrition, they just taste better.

I make my juice right before dinner, since I'm in the kitchen anyway. I have been doing it so long that the cleaning up part afterward takes only 10 minutes or so. Doing this also allows me to be more in control of what I eat for dinner.
When you are doing a raw food cleanse, remember this is a type of body cleanse. Your body will be taking a break from digesting cooked foods, and often people get stronger digestion because of this. On the other hand, this leaves the body free to cleanse and clear built-up waste, which may cause some physical discomfort as this waste travels through to leave your body. To help deal with this, be sure to drink enough water throughout the day. Taking psyllium at the end of the day may help absorb toxins, making it easier to move out of your body.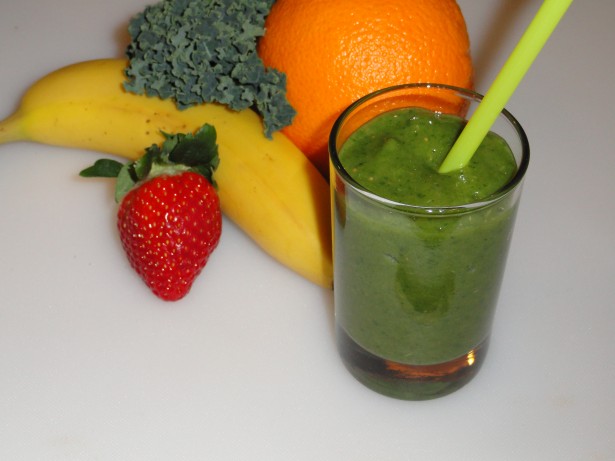 Green super food supplements are used by many raw food advocates. They are easy to add to juice, smoothies or just water and provide a lot of highly beneficial protein and other phyto-nutrients that are easily absorbed. They are a bit costly, but the nutritional benefits are worth it. At the same time, many health advocates remind us that the money spent on healthy nutrition now is a lot cheaper than the cost of medical later.
If you get into raw food and find it makes you feel great, healthier or more youthful, investing in some kitchen gadgets can help you find your creativity. Dehydrators are great for making crackers, breads and other foods that can help make meals more creative and substitutes some cooked food favorites.  Food Spiralizers and other handy kitchen gadgets can help you make raw spaghetti from squash, thin sliced cucumbers and other fun items for more a wider variety of creative recipes.  Check out raw food recipe books for the many ideas to keep your raw food adventure interesting.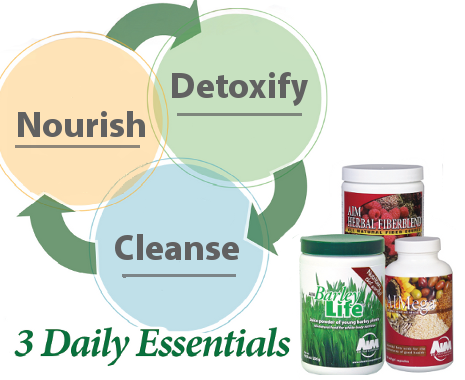 Hack to Make Your Raw Food Cleanse Easier
Drink juice to ensure you get enough nutrition.

Ease into your cleanse. Instead of jumping in all at once, start by adding a vegetable juice every day to your existing diet. Add a green salad to lunch and dinner, and fresh fruit to your breakfast. Slowly cut out all milk products, reduce meat intake and avoid all junk foods. Doing this over one or two weeks before your actual fully raw diet can make your cleanse far more effective while reducing the side effects.

Make two or three salads ahead of time. As said before, tabouli type salads keep easily in the fridge. Many green salads can be washed and even torn (or cut) ahead of time, then all you need to do is add grated carrots, beets, cauliflower, broccoli or what you desire. Organic baby spinach is an easy vegetable to find and keep ready, and adds variety to your leafy green salads.

Keep your raw food cleanse simple. If you are planning three to five days, maybe juice, smoothies, fresh fruits, raw nuts and salads are the way to go. Any of these can be easy to just grab and go without much thinking.
---
A Note From Cindy
I have had many clients come to be because they have a difficult time when embarking on a raw food cleanse for the first time.  Personally, I have always found it easier to do a cleanse first and ease into a fully raw food cleanse.  For me, this includes taking Herbal Fiberblend and Barley Life (a green superfood) while eating cleaner, eventually leading to all raw foods. To help my clients,  I wrote The SpringClean Cleanse (available on Amazon) to teach everyone how to help their bodies cleanse effectively, while keeping side effects to a minimal. 
Disclaimer:  The information on this site as well as any products discussed, displayed or advertised is not intended to diagnose, treat, cure, mitigate or prevent any disease.  These statements are the personal belief of the author and these statements have not been evaluated by the Food and Drug Administration.  The information posted on this website is published for informational purposes only.  This information should not in any way be used as a substitute for the advice of a physician or other licensed health care practitioner.