Weight Loss Detox and Cleanse


How does a weight loss detox differ from a traditional diet? A cleanse, or detox, utilizes foods and/or supplements that are known to help your body naturally lose weight. The foods and supplements may be cleaner since the use of additives, fake nutrients or even pesticides are avoided. Removing the "burden" from your internal organs along with healthy food supplements for extra nutrition may help your body shed weight more easily and naturally.
A weight loss detox works because excess fat is waste that your body does not need. Toxins can stop your body from shedding waste and fat. Detoxing helps your body get rid of stored waste and toxins like pesticides and other chemicals that can cause you to stay fat. These toxins are found in fast food, junk food and many other processed foods. Many do not leave "naturally," but get stored in fat cells and fatty tissue, making it harder to get rid of.
If losing weight seems impossible to you, you are not alone. Here are a few facts about losing weight;
Almost all dieters will fail at their weight loss program this year.
A weight loss cleanse and detox will help some who are tired of the same diet and exercise programs that are not working for them.


A weight loss detox helps many people control cravings, making it easier to stick with a program.
During a cleanse, you put aside rigorous exercise so your body can put energy towards dropping weight while staying strong. Stick to more cardio exercise for now.
Traditional diets don't work for many, but you can make losing weight easy for yourself. It doesn't have to be an uphill battle, but it still takes a little work.
My name is Cindy Papp , and I am a Nutritional Counselor, holistic health practitioner, holistic health researcher and author.
For the last 15 years of my career I have taught nurses, nutritional counselors, therapists, Naturopaths, actors, models, athletes and even medical doctors the power of cleansing and how to do a weight loss detox. I used to get at least $1,800 per client to teach this same information.
Here's what I have learned about Weight Loss:
Excess weight is WASTE. You don't need it.
Your body can NOT eliminate excess waste. If it could, then you could eat all the cake and pizza you want and your body would eliminate it. But It Does Not. You need to help your body with a weight loss detox.
If you eat too much, your body stores it as waste! A weight loss detox can help.
If you are overweight, it's not just fat. It is built-up waste in the form of fluid retention, fat cells that are oversized due to trapped toxins, and maybe even intestinal build-up. You need to cleanse your body to achieve fat loss
Your liver is supposed to burn fat – if it is overworked from too many other things like cholesterol, environmental toxins or pesticides, when does it have time to burn fat? It doesn't! So your body stores that too.
Drugs simply cannot replace good health and nutrition. Seriously, they can't even make a pill to safely help your body lose fat unless you are willing to lose necessary nutrients and harm yourself.
Cravings are not merely a sign of mental weakness. Cravings are physical warning signs. You can get these under control.
Here is some research and PROOF why you may need a weight loss detox:
"Organochlorine compounds are lipid soluble and tend to accumulate in adipose tissue (fat).

Persons with moderate blood levels might still have high adipose levels. Then during periods of physical stress when adipose is metabolized, such as pregnancy or dieting, these compounds can be released into the blood."

[Organochlorine Pesticides in Adipose Tissue of Obese Persons from El Paso, Texas Journal article by Keith A. Redetzke, Howard G. Applegate; Journal of Environmental Health, Vol. 56, 1993]

Oranochlorine compounds are toxins from pesticides such as DDT, which has been banned in the United States since 1972. However, it is still found in a large population of Americans, in our water, and wildlife.

It is linked to various cancers, among other disease. This same study acknowledges that this toxin is resistant to metabolic breakdown.

"This study was larger and provided more detailed information on exposure than past investigations... The results suggest that PCBs cause cancer, with malignant melanoma being of particular concern in this industry.

(Loomis et al, 1997) " [Research collected from TOXNET database of the National Library of Medicine]

"Because PCBs are soluble in fat, they stay stored in an organism's fatty tissue and can build to harmful levels over time.( Wisconsin Dept. of Natural Resources )
Do you see? Toxins are making us fat. Our bodies can not break down these harmful substances - they get stored in fat and they are resistant to metabolic breakdown! This means they get in your fat and they will stay there until you do something about it.
These are only a couple of the chemicals that are invading our bodies. As you can see not only are they harmful, but they are known to cause hormonal dysfunction, damage the liver and inhibit thyroid function.
Improper hormonal function, or hormonal imbalances, make it easier for your body to gain weight, accumulate excess fat and not allow you to lose it – no matter how hard you try. You have the power to get the garbage out that is causing this.
A sluggish and over-burdened liver cannot efficiently burn fat. You have the power to help restore your liver back to its fat-burning capabilities.
This is why I wrote The SpringClean Weight Loss Detox and Fat Loss Cleanse.
I believe that fat is so hard to get rid of because this waste is sitting in our fat cells and as proven, is resistant to our body's attempt to break it down and get rid of it. The usual diet and exercise are not strong enough.
Our bodies need help to get rid of this waste, help detoxing and help cleansing.
This is why I finally lost weight when I finally started cleansing and detoxified my body.
I didn't have to exercise with grueling 2 hour workouts or aerobics that made me feel like falling on my face from exhaustion.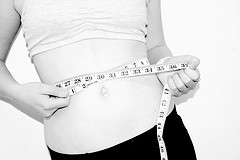 I helped my body get rid of the fat and the waste stored in it. It was only then that I finally gained the energy to exercise, and guess what? My body responded to it!
You can benefit too:
Lose the excess baggage of excess weight and waste
Lose the excess fat and the junk trapped in your body
Gain the energy so you feel like exercising
Lose your cravings for junk food
Clear your foggy head and feel rejuvenated
Look younger
You can buy into the fact that because the weight loss industry makes money, anyone with any new spin on weight loss or fat loss is only selling their program for the purpose of making a profit. Never mind the fact that the pharmaceutical industry is a multi-billion dollar a year (and that's pure profit) industry. Apparently, according to some, it's okay if you're a drug pusher, but not if you advocate holistic or natural practices that may help prevent other serious and life-threatening health issues in the future!
I have written this program because I'm sick of the skeptics who have nothing to offer except that cleansing is a hoax.
I have spent countless hours researching various medical texts, journals, abstracts, articles and research papers. Not research just over a few weeks, but for years while I wrote my first program, The SpringClean Cleanse, The Manual For Cleansing and Detoxification.
During this time I helped clients lose weight, get well and stay well, many of whom were other practitioners including Massage Therapists, other Nutritional Counselors and Nutritionists, Acupuncturists, Nurses, and even Medical Doctors themselves!
My SpringClean Intensive - Weight Loss Detox and Fat Loss Cleanse is a complete program and then some. It is comprised of 5 different cleansing and detox protocols working together so that you can tailor the program to your needs and lifestyle.
This is the best deal of the most complete information ever written on the subject of cleansing, weight loss, fat loss and detoxification.
Warning: This is an intensive program. If you prefer a more basic program for weight loss, check out The SpringClean Cleanse on AMAZON
.
If you are looking to get intensive, you can get instant access to The SpringClean Intensive - Weight Loss Detox Book - Last Chance $5.00. Your information will not be given, sold or used for any newsletter subscriptions or any other future emails.

Download Now and Start Losing Today
---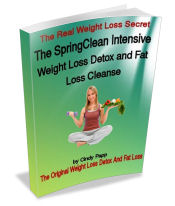 The SpringClean Intensive
Weight Loss Detox and Fat Loss Cleanse Instantly Downloadable Manual:
Excerpt: "Your body also needs to eliminate old bile and lymph fluid. Medical science calls this "ascites," also known as abdominal fluid. This is toxic fluid retained in the abdominal cavity creating a bloated look."

Real Chapters found in this book:

How to Lose Fat – p. 4
Personalize Your Program – p. 8
Fat Loss Supplements for Phases 1, 3 and 5 – p. 14
Phase 3 – Flush that Fat and Waste – p. 17
Digestive Enzymes and Food Combining – p. 26
Learning What You Can Eat – p. 32
A Compilation of Diet Rules – Do They Really Work? - p. 39
Bodywork for Your Weight Loss Detox – p. 49
Weight Loss and Fat Loss Exercise – p. 59
Packed full of information – not pictures. Information that you can use including the 5 Phases.
Each phase is a cleanse in itself that you can use for the rest of your life, depending on your needs, your lifestyle, your choices.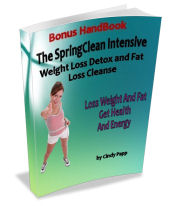 ---
The SpringClean Intensive
Weight Loss Detox and Fat Loss Cleanse Instantly Downloadable Guide:
Excerpt: "Our bodies need a new help to combat processed foods that weren't around before. We have not adapted. Obesity is now epidemic. You are now taking charge of your health by helping your body do a weight loss detox."

Real Chapters found in this book:
What is Fat and Why is it Dangerous? - p. 8
pH, Enyzmes and Body Cycles – p. 28
The Principles of Weight Loss – p. 32
Weight Loss, Depression and Mood Swings – p. 37
Cravings and What to do – p. 49
Digestion, Candida and Yeast Infections – p. 52
A full 57 pages
packed with information, research and facts about your body, why losing weight and fat is so hard and how to overcome the odds.
Learn how to deal with moods, plateaus and even health issues that might hold you back from your goal of losing weight!
You will learn:
How to prepare your body
How to avoid the side effects of cleansing and dieting
How to curb food cravings
How to choose the foods that will aid in fat loss
What to expect during your cleanse
How to personalize your weight loss detox
What supplements to use and avoid
How to safely prepare your body for a fast and
How to know when you are ready to fast

---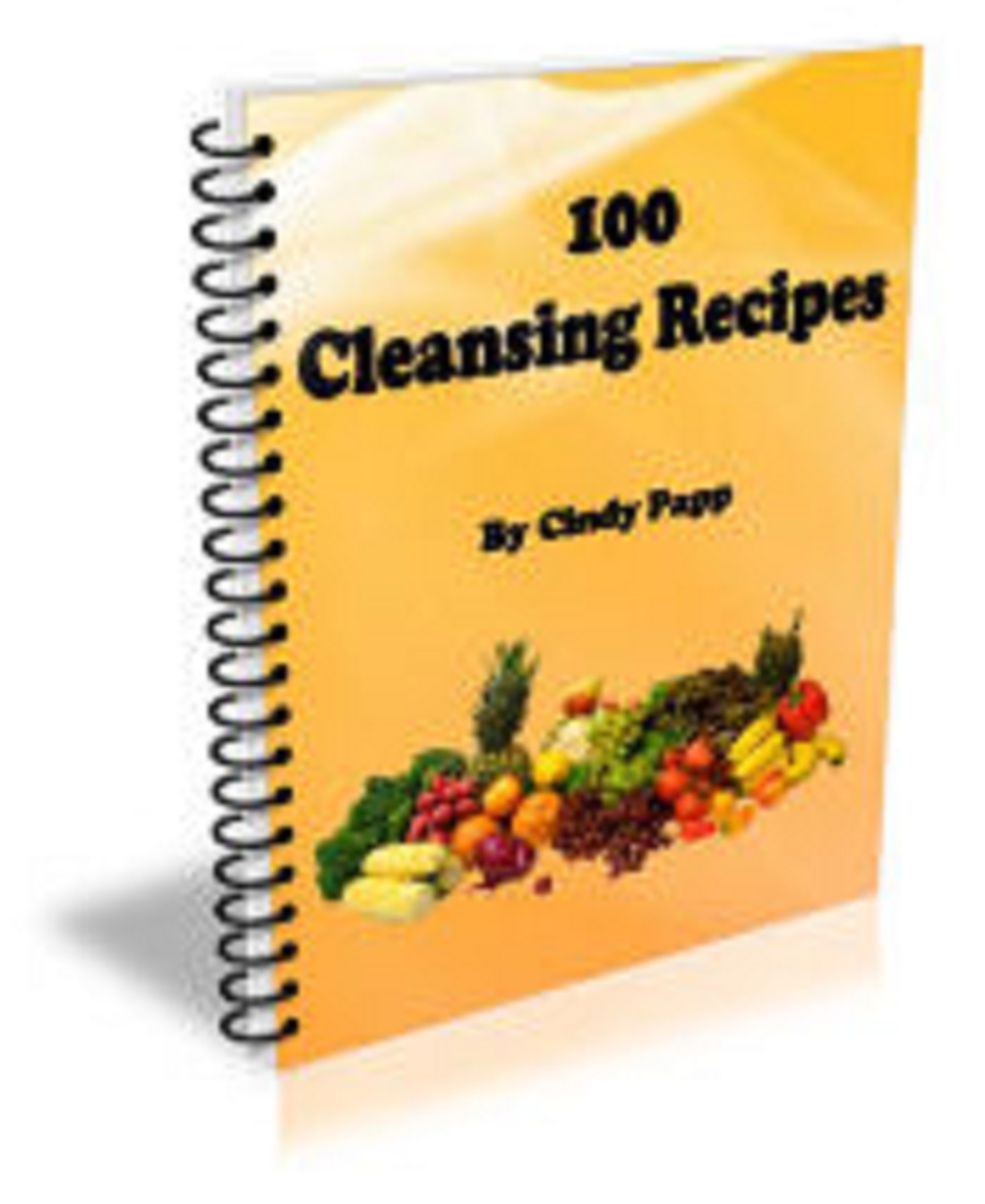 Bonus – 100 Cleansing Recipes

Recipes to help you stay on track.


Choose the recipes that suit your lifestyle... do you need to eat red meat? Are you vegetarian? This book has choices for everyone.


Learn cooking tips and healthy exchanges in your recipes. Make your own salad dressing that are healthy, easy and to suit your individual taste!


Make your own healthy salad dressings


Recipes like Cleansing Caraway Chicken; Yogurt Curry Chicken; Grilled Steak with Fig Sauce and more


You'll get lean beef recipes, tempeh dishes, fish recipes, vegetable dishes and more
---
Bonus Vibrant Body - Weight Loss and Fat Loss Professional Articles Collection
You will get articles such as:

Flush Fat With These 4 Detox Drinks


Lose Weight With Raw Foods


Fat Loss Mistake That Most People Make


7 Ways to Supercharge Your Metabolism and Lose Weight Now


Rev Your Metabolism With These Amazing Herbs
All this and more to help you cleanse your way to weight loss, lose fat, get lean and healthy.
Last Call $5.00
I promise you, I am a real person, with real experience and I do want to help people like you and me. I have studied, lived, and breathed cleansing and my goal is to teach the world about how beneficial it is and how it is not a fad or hoax.
My plan has twice as much information as the most popular fat loss secret that charges you almost double the money. And my book is not a marketing scheme to get you to buy more.
My goal is not to make money off of supplements, but to help you learn how to make your own choices, be self-empowered, discover how strong your body really is and show you that you have the power to take charge, lose weight, shed fat.


Use the button below for your last chance to get your Weight Loss Detox along with your bonuses NOW ONLY $5.00! Your information will not be given, sold or used for any newsletter subscriptions or any other future emails.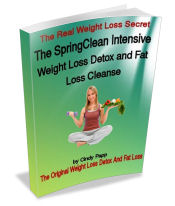 These statements are not approved by the FDA. If you decide to embark on any health, diet, exercise or weight loss program it is my responsibility to tell you to check with your doctor or health care provider, first.

Go to healthy weight loss cleanse

Colon Cleanse Home