Sometimes You Feel Like a Nut - Try Almonds
When you feel like a nut, almonds might be one of the healthiest and nutrient dense foods around. They are extremely versatile and can be used with a meal, snack or even made into a healthy dessert. Adding them to your diet can have many health benefits and even aid in weight loss. So what makes these small nuts so amazing?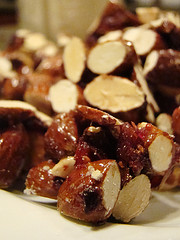 Almonds are an excellent source of muscle building protein. When dieting or bulking up, protein foods are necessary to help maintain or build muscle mass. At 6 grams per 1 ounce serving, adding almonds as a snack during the day helps maintain a steady supply of protein for your muscles. And proper protein intake is necessary for athletes, during any weight loss program and as we age in order to keep our bodies healthy.
In addition to protein, almonds are full of vitamins and minerals including vitamin E, biotin, niacin, riboflavin, magnesium, potassium, calcium and phosphorus. These nutrients have a myriad of health benefits including; high magnesium which relaxes the cardiovascular system and improves the flow of blood, nutrients and oxygen through the body, the antioxidant vitamin E reduces the risk of heart disease as well as helping reduce the risk of heart disease, cancer and even Alzherimer's disease.
Almonds can help control blood sugar due to the high fiber content along with the high magnesium, which is indicated in helping to lower blood sugar levels. A deficiency of magnesium is linked to blood pressure problems, and since many people have a difficult time getting enough, adding these nutrient rich nuts can help.

Almonds are high fat - but not in a bad way. The fats are health promoting monounsaturated which in known to help prevent inflammation. This reduces the risk of heart disease and can help with weight loss. In fact, a study published in the International Journal of Obesity and Related Metabolic Disorders indicated that overweight individuals on a low calorie diet enriched with almonds helped them more easily shed weight than those on a low calorie diet that was high in complex carbohydrates.
It's Easy to Add Almonds into Your Diet
As a meal; use a food processor or electric cheese/vegetable grater to finely grate or chop your almonds. Use this as a mildy crunchy topping on your salad or to top steamed veggies.
As a snack; Mix and eat as a healthy snack with raisins or try this high protein snack bar;
Raw Almond Snack Bar
1 cup pitted and chopped medjool dates
¼ raw honey (maple syrup for vegans)
¼ cup organic peanut butter
1 cup raw almonds (soaked overnight)
1 ½ cups raw rolled oats
Process all ingredients except peanut butter and honey 

Warm honey & peanut butter over very low heat until warm

Mix honey/peanut butter mixture with the processed mixture and transfer to an 8x8 dish (glass lined with coconut oil or parchment paper), flatten, cover and refrigerate for about 20 minutes
As a dessert; Protein Date Cookies are a wonderful option to satisfy your sweet tooth and ensure you get enough protein; especially if you have cut down on eating meat and other animal products. Here is one of my favorite recipes;
Protein Date Cookies
1 cup soaked, raw almonds
3 medjool dates
1 teaspoon vanilla extract
1-3 tablespoons raw honey
Process altogether until it forms into cookie-dough consistency

Roll into balls and then sprinkle with a mixture of powdered sugar and unsweetened cocoa (optional)

Chill in the refrigerate for at least 30 minutes
---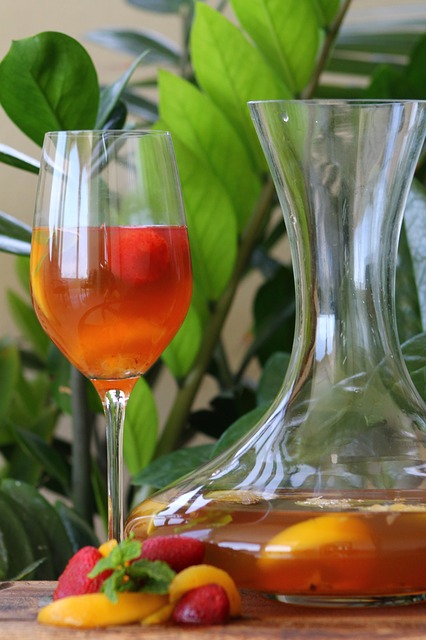 Apple Cider Vinegar - A versatile and even delicious way to help your body detox
---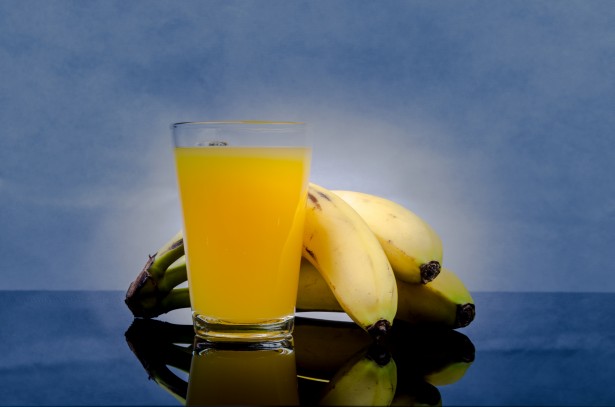 Detox Drinks - Learn the many ways to use these to help your body cleanse, lose weight and feel great
---